Rae Threat personifies the artist who blurs lines through the whole media spectrum. She mixes photography, music, and video as a reflection of our technology-driven world. She is a hybrid that only Los Angeles can create.
Raised by immigrant parents as a first generation Thai, she has tranversed cultural layers at an early age and groomed her wallflower ability to infiltrate and assimulate what ever scene is her whim. It's this sublime ability that makes her hyper aware of what her city is about.
Based in L.A., her work as a nightlife photographer has been featured on numerous lifestyle and entertainment blogs/ezines from Metromix LA to LAWeekly to PerezHilton.com and have been published in magazines both here and overseas, the latest being an artist profile featured in No. Magazine (NZ). Her most recent projects in 2009 have also brought her work out to Turkey, where she participated as part of the Trade Show installations at the Turkey Bienniel Art Fair in Istanbul and Zirrat Bankasi Gallery in Ankara.
In addition to her work as a photographer, Rae has also produced numerous television commercials and programs for Thai television.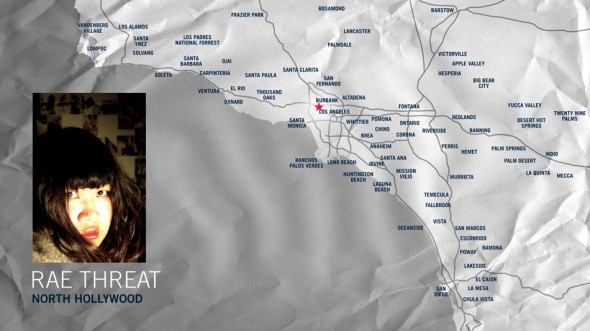 ---