Steven has been a photographer for over 30 years. His other areas of creative exploration are film special effects, video art and computer animation. He's also a producer, organizing numerous video projects, film festivals and international exhibitions of photography.
During the 1980s Steven utilized state-of-the-art optical printer camera systems for creating 35mm motion picture special effects imagery. In 1983 he founded the first San Diego company to produce 3D computer animation.
In 1986 and 1987 Steven produced a series of theatrical exhibitions of computer animation at the Museum of Contemporary Art in La Jolla, which were the first such shows of their kind in the world. These were followed by a series of videos and DVDs in the 1990s, featuring cutting edge computer animation.
During the last ten years Steven has been spending a significant amount of time with his photographic art, and he has had the opportunity to exhibit his work in several one-man shows and juried exhibitions. Steven's photography website is www.stevenchurchill.com.
Most recently, Steven has been producing a series of international exhibitions called the Art of Photography Show. These exhibits are each judged by a major museum curator. The website for this project is www.artofphotographyshow.com.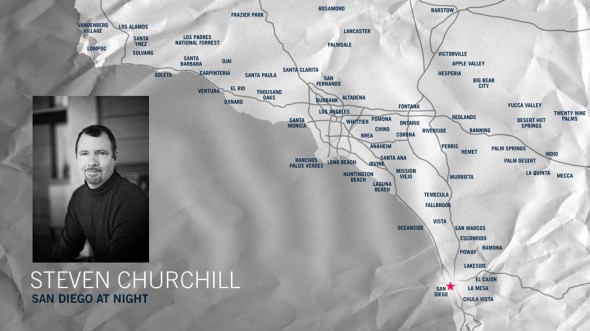 ---