BFA: California College of the Art, Oakland CA
MA: California State University Fullerton, Fullerton CA.
Nick is co-founder of Bluestone Editions, atelier in Orange County, California.
He has been an instructor at California State University Long Beach CA, California Department of Corrections, California Youth Authority, California Department of Mental Health – Arts in Mental Health, in addition to universities, art schools, and museums throughout the USA.
CORPORATE COLLECTIONS:
20th Century Fox, Los Angeles, CA
Allstate Insurance
American Sterling, Irvine, CA
Boeing Corporation, Fullerton, CA
Canon Computer Systems, Costa Mesa, CA
Family Foundation Facility, Santa Fe Springs, CA
Fluor Daniel (CEO)
Gibson, Dunn & Crutcher, San Diego, CA
Herbalife, Los Angeles, CA
Home Federal Savings, Los Angeles, CA
Hughes Aircraft, Fullerton, CA
Hughes Aircraft, Las Vegas, NV
J. Paul Getty Museum, Malibu, CA
Minyard Morris, Family Law, Newport Beach, CA
National Bank of Detroit, Detroit, MI
Newmeyer, Landrum & Dillion, Newport Beach, CA
Pacesetter
Payden & Rygel, Los Angeles, CA
Prudential Insurance Co.
Riverside Art Museum, Riverside, CA
Robinsons-May Co., San Diego, CA
Sutro Corporation, Woodland Hills, CA
US AIR, San Francisco Airport, San Francisco, CA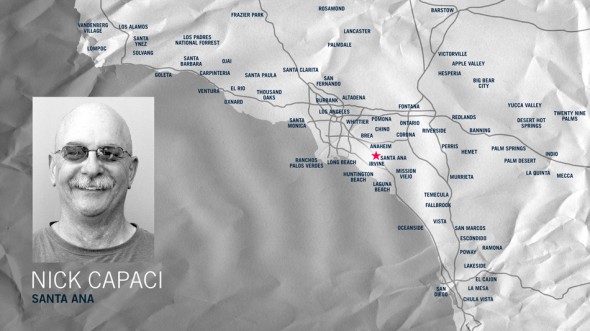 ---