I have been an artist and photographer since I was a little girl. My goal as an artist is to create classically beautiful works in theme and composition, but move well beyond tradition in interpretation and color saturation. I paint on my photographs with vibrant uplifting colors, that surprise and intrigue, drawing the viewer into my idyllic world. I scan those unique artworks and enhance them further with Photoshop, printing limited editions.
My art has been exhibited worldwide, including solo shows at the Butler Institute of American Art, Ohio; Carnegie Art Museum in Oxnard, CA; Laguna Art Museum, CA; Peterson Auto Museum,LA, CA; Laband Art Gallery, Loyola University, LA, CA; Louis Stern Gallery in LA, CA; Nancy Hoffman Gallery, NYC, NY; Ginny Williams Gallery, Denver, CO; Demenga-Galleries, Basel, Switzerland; and L'Image Gallery, Rome.
Currently Patty Look Lewis Gallery represents me in my hometown of Santa Barbara, CA.
My art is in many private and public art collections: Santa Barbara Museum of Art, CA; Orange County Museum of Art, CA; Monterey Peninsula Museum of Art, CA; Frederick R. Weisman Foundation, LA, CA; Disney Art Collection, LA, CA; Progressive Art Collection, Ohio; Brookings Institute, Wash. DC; EMI/Capital Records, LA, NYC, London, Paris; C-Collection, Geneva, Switzerland.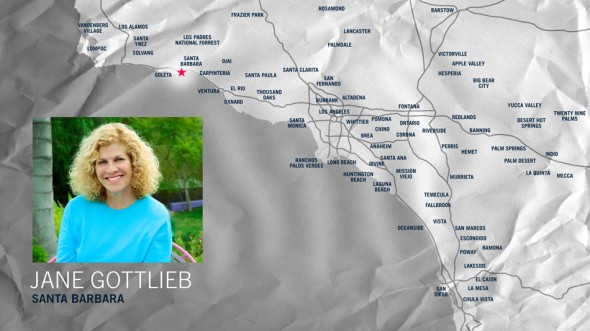 ---