Andrew Ty Lee has many hometowns: born in Taiwan and spent his early childhood on a property that included a house, pond, orchard, and a factory. At an early age, his family moved to Los Angeles and stayed for a few years, until their move to the dichotomous agricultural/desert community of El Centro, California where Andrew spent his adolescent years.
Being raised in both agricultural and industrialized settings, Andrew was always very conscious of the land and the habitual development of the landscape. This awareness lead him to earn a Bachelors of Science in environmental science. Throughout this initial schooling, he developed an interest for the arts and took numerous classes. Andrew decided to pursue a career in photography and was accepted to Art Center College of Design in Pasadena, California, where he earned a Bachelors of Fine Art.
With his background in science and passion for the arts, Andrew's photography explores the role of people in the advancement of industry with careful use of composition and color. His imagery seeks to bring the structures in our everyday life that are often overlooked and forgotten back into our conscience. Andrew's photographs are devoid of people yet there is no denial of the activities of humans.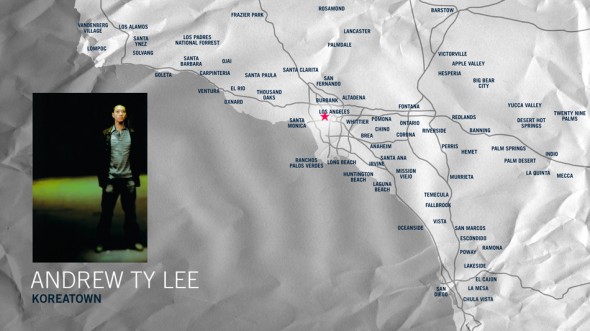 ---