www.sarajaneboyersphoto.com
www.sarajaneboyersisaloud.blogspot.com
www.sarajaneboyers.magcloud.com
Armed with an undergraduate degree in Art History, Sara Jane Boyers is a former music industry attorney/executive and personal/career manager of performers who currently photographs and writes full time.
As a photographer, Boyers' work has been picked for exhibition in juried competitions and fine art galleries. Her photographs are in collections national and internationally. As a writer, Boyers' books are critically acclaimed and her poetry published.
Her current photographic projects include the almost decade-long INTO THE CHINATOWNS (for which she has also created a eponymous magazine at www.sarajaneboyers.magcloud.com) and GRIDLOCK, an investigation of what one finds when stopped in traffic, as only a Californian can do.
She is a member of Editorial Photographers and of the Los Angeles League of Photographers (LALOP). She recently co-curated three separate exhibitions about Los Angeles, her hometown, including an exhibit in coordination with the centennial celebration of the historic Santa Monica Pier.
Boyers is a contributor as both a photographer and as writer to print journals and websites and makes keynotes on a variety of topics from photography, contemporary art & poetry, and youth activism.
She is currently represented by the Craig Krull Gallery in Santa Monica, CA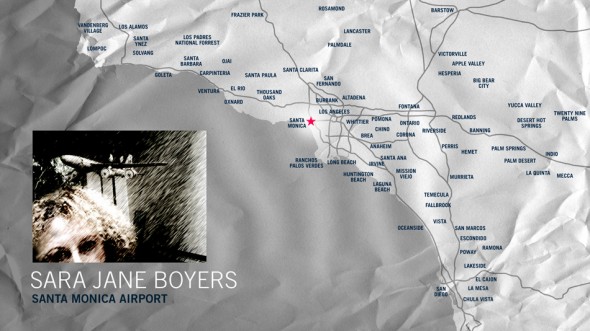 ---